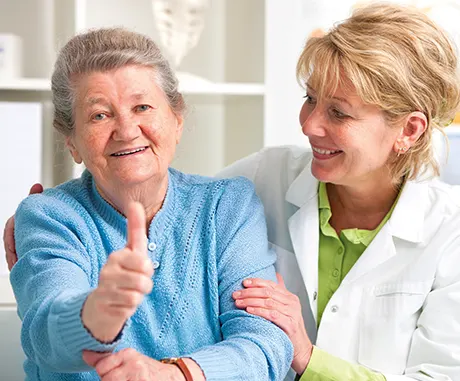 Side effects and interactions
Side effects are other, usually undesired, effects of medical interventions that may happen in addition to the desired effect. Furthermore, interactions with other treatment options can occur if they are taken at the same time. This is especially common with drugs. Interactions may for instance be a too strong or too weak therapeutic effect. Possible interactions should always be considered as many patients take various drugs permanently or regularly.
Doctors, specialists, therapists, medical care centres and hospitals trust in the MBST magnetic resonance therapy system – not only in Germany and Europe but throughout the world. 130,000 hours of therapy are applicated annually with the patented MBST magnetic resonance therapy in Germany alone.
No known side effects or interactions
The scientifically confirmed MBST magnetic resonance therapy is only applicated in certified MBST treatment centres. An appropriate medical diagnosis is a prerequisite for the treatment. The extensive information during the consultation ensures that you get an MBST magnetic resonance therapy that fits your complaints.
You are important!
Thorough care including check-ups after 3, 6, and 12 months is part of the treatment in an MBST treatment centre.
What are the side effects of the MBST therapy?
MBST has been applicated worldwide since 1998. Until now, no side effects or interactions have become known to us.
Do I have to take any drugs?
Injections, intravenous infusions, drugs or pain killers are no part of the MBST magnetic resonance therapy. Whether any of these are necessary or advisable in your case is decided by the treating physician.