ARTHRO·SPIN·FLEX · MBST therapy device
ARTHRO·SPIN·FLEX stands for convincing medical technology. The MBST therapy device combines therapeutic efficacy and patient comfort with a unique design and also convinces in every day business with its functionality, user-friendliness, aesthetics and hygienic aspects. With its wide range of indications ARTHRO·SPIN·FLEX sets new standards. The therapy system is designed for the reliable, gentle and safe treatment of a variety of degenerative diseases of the musculoskeletal system. It is also used in the treatment of bone metabolism disorders and to accelerate healing processes. This makes it an ideal supplement for postsurgical, post-inpatient and rehabilitation accompanying treatment strategies for injuries and diseases of the musculoskeletal system.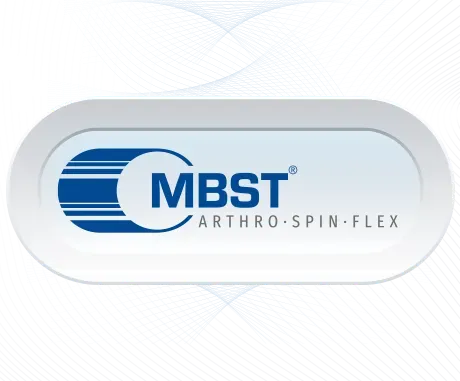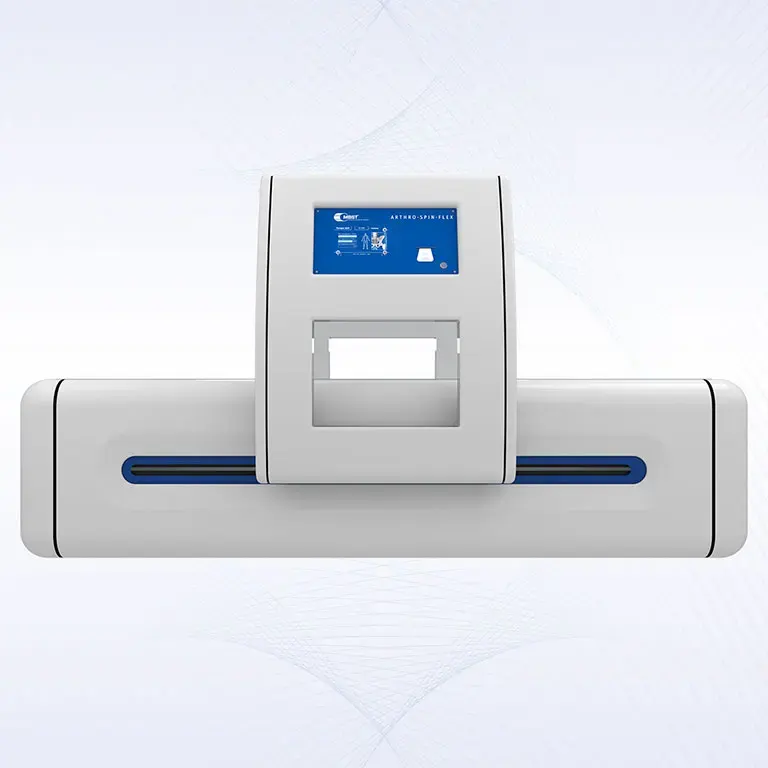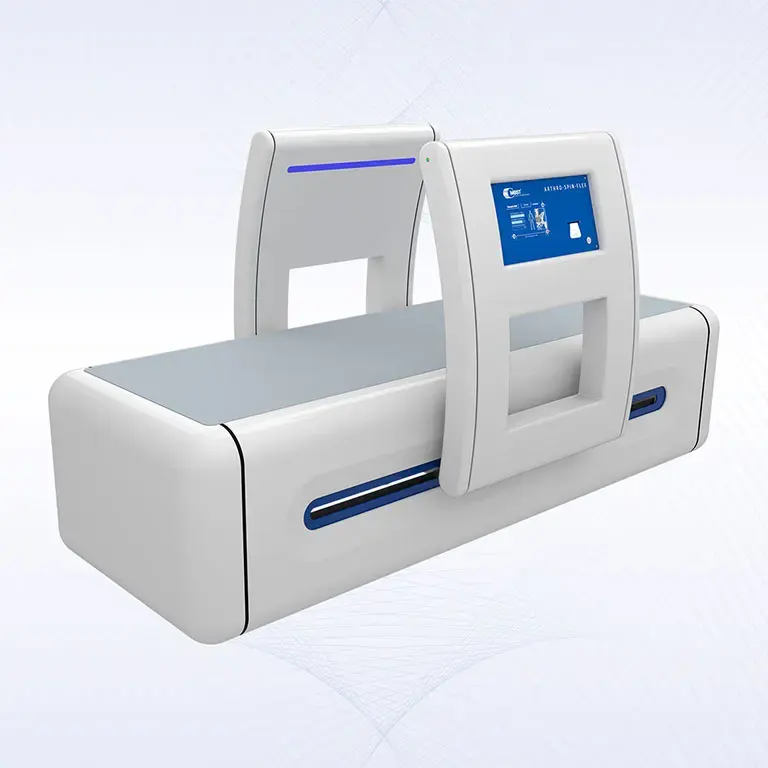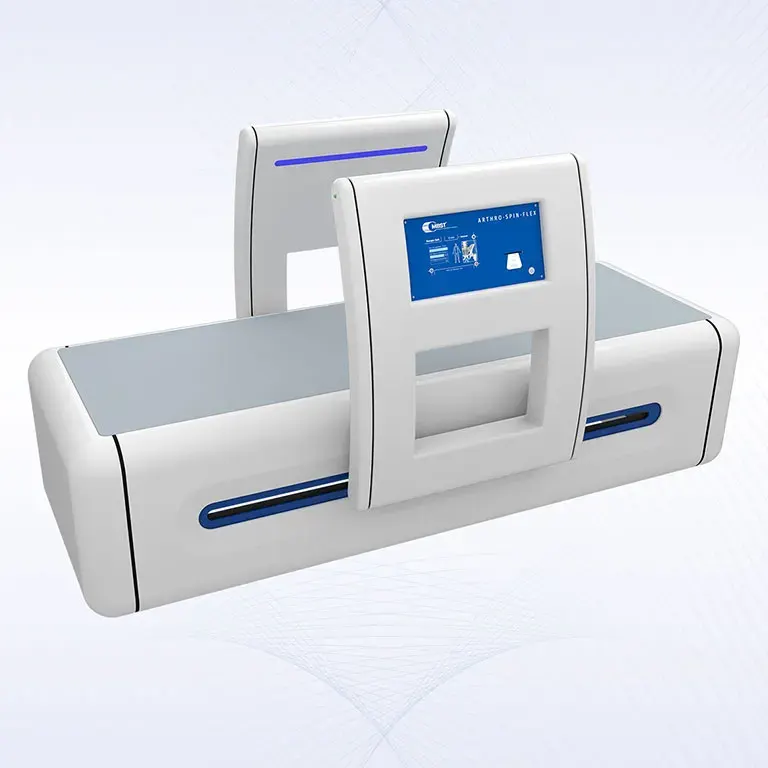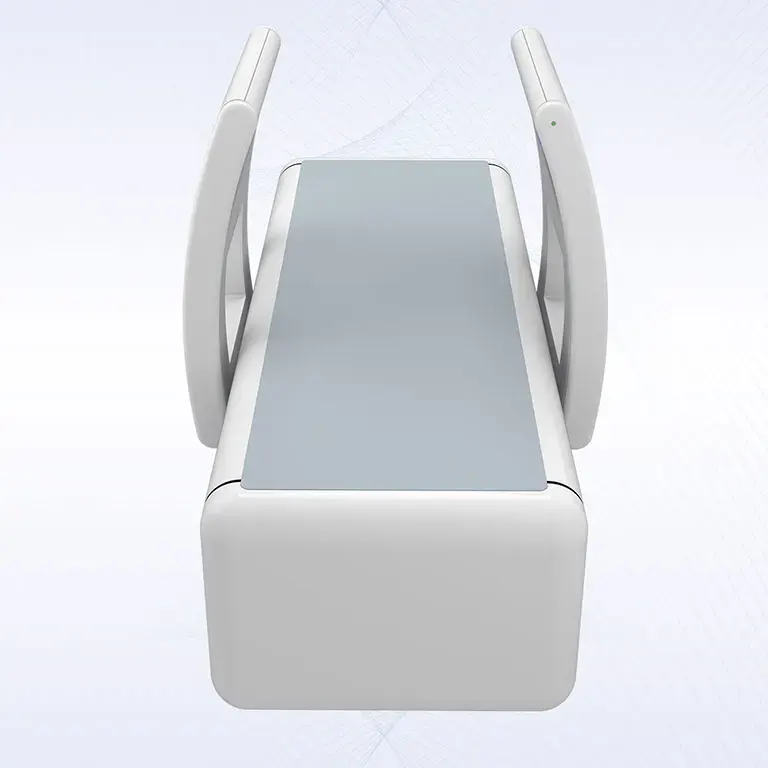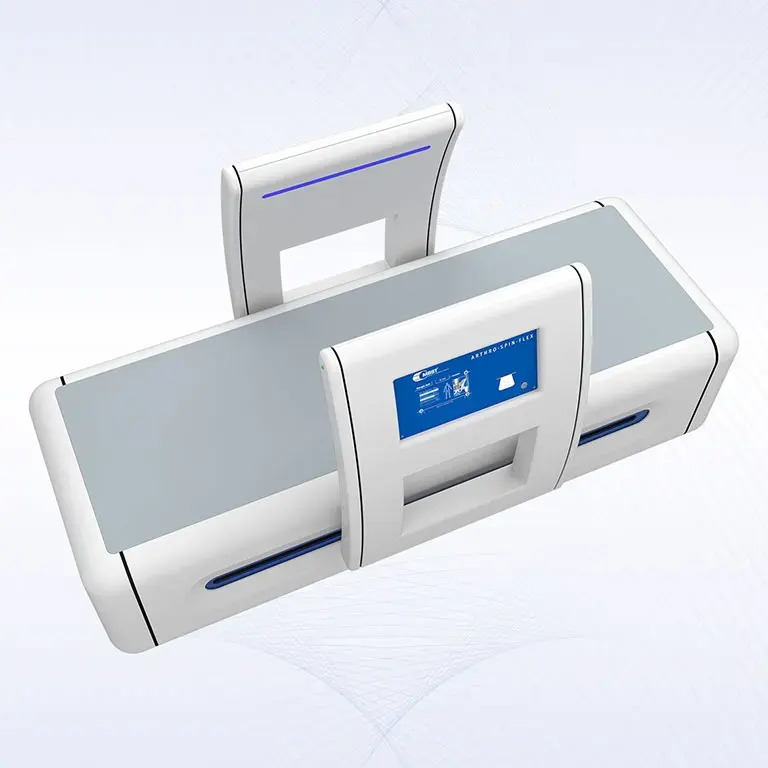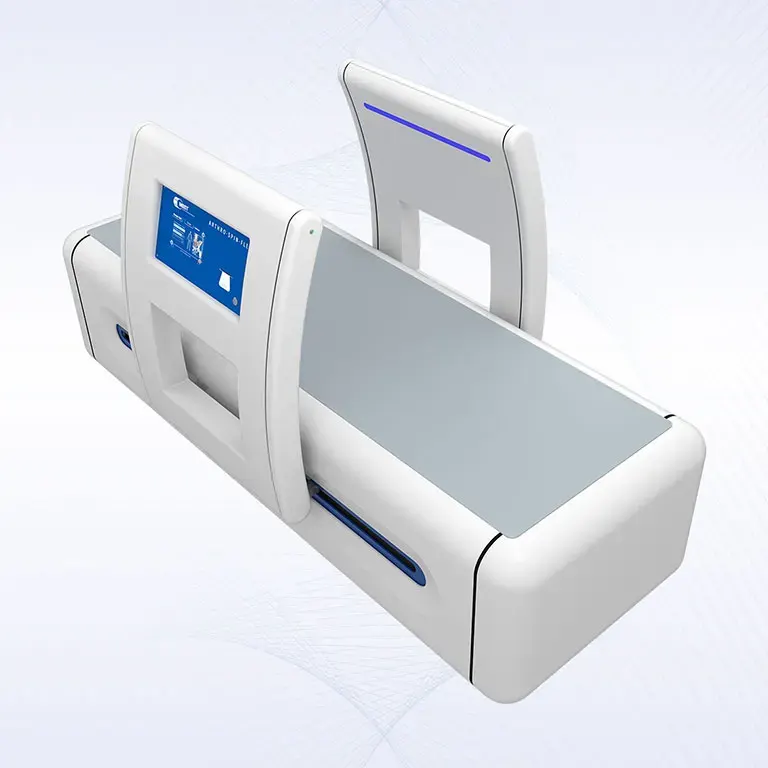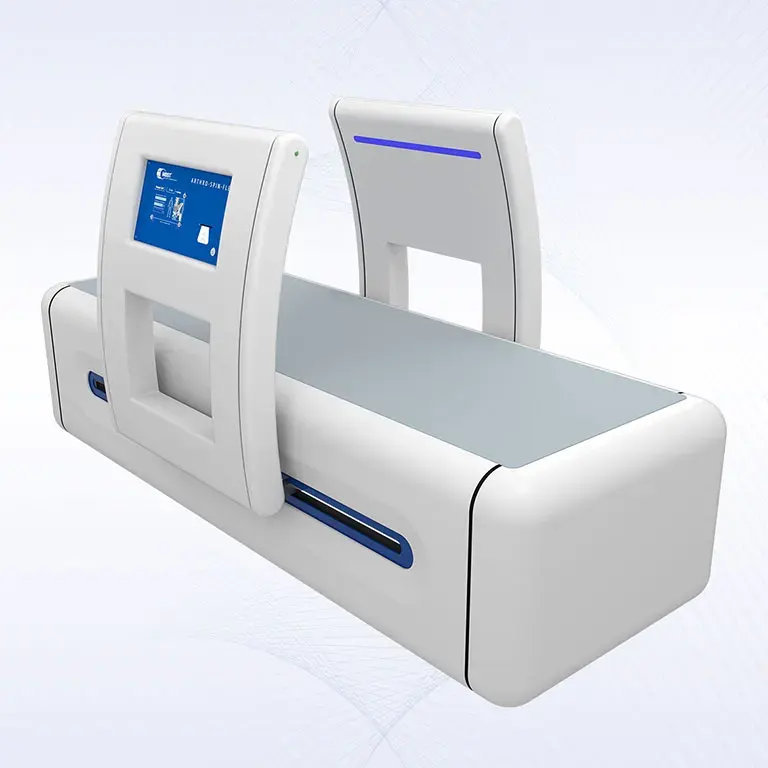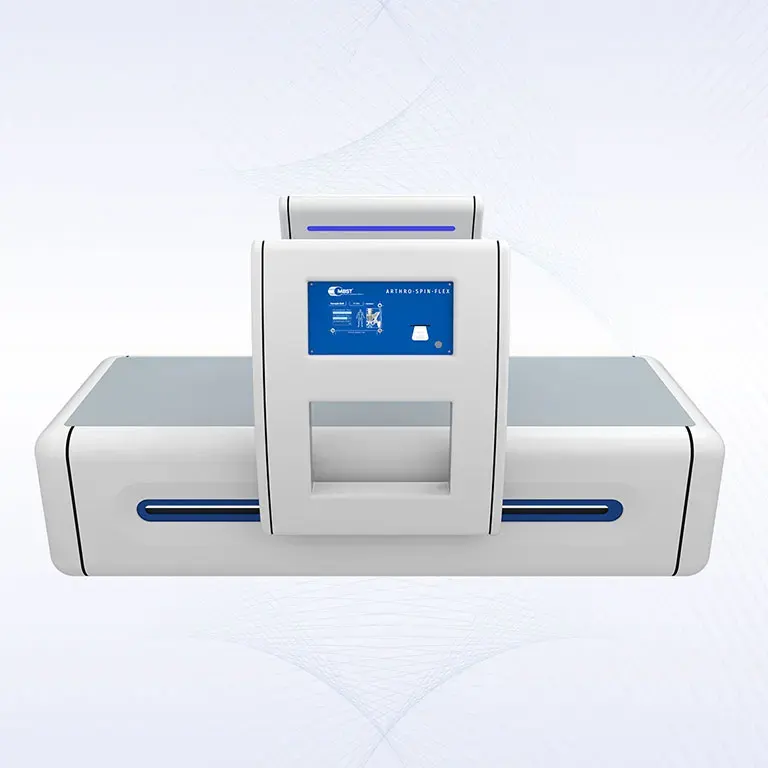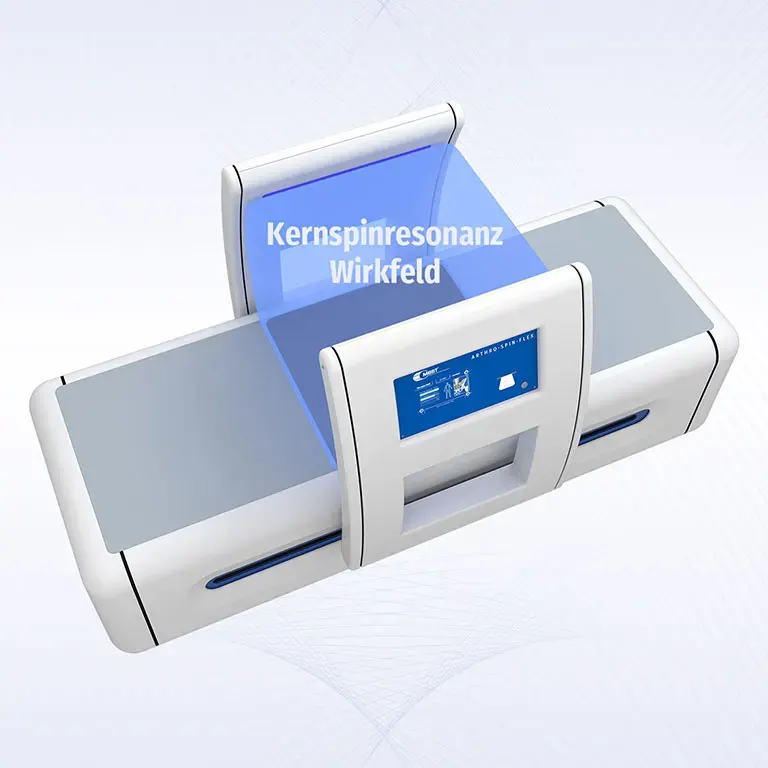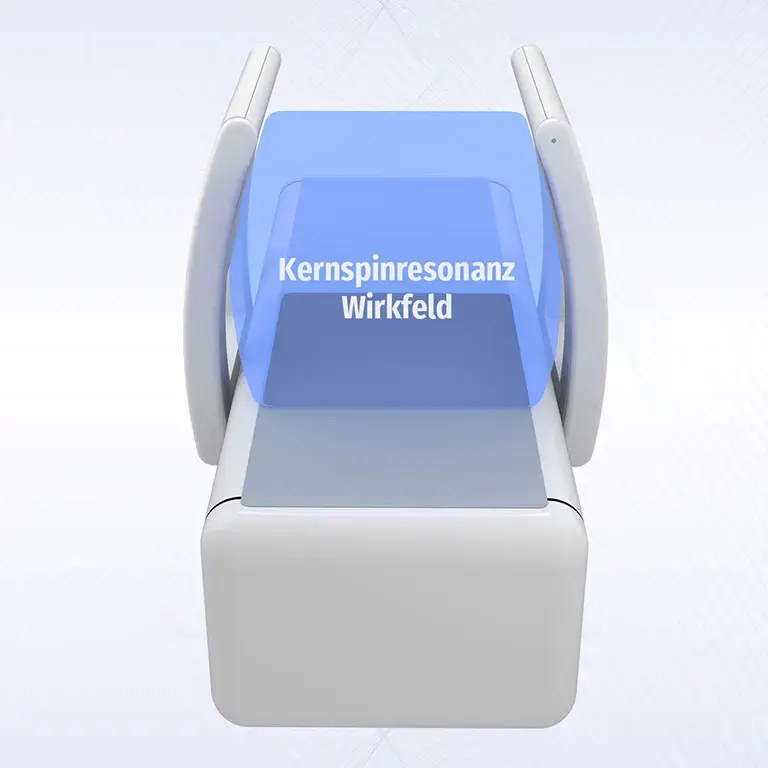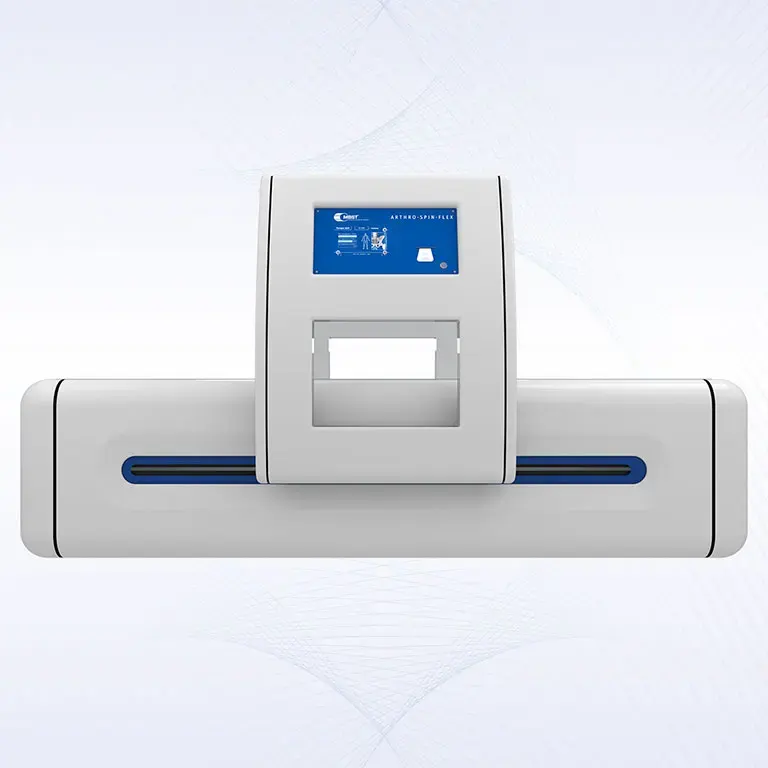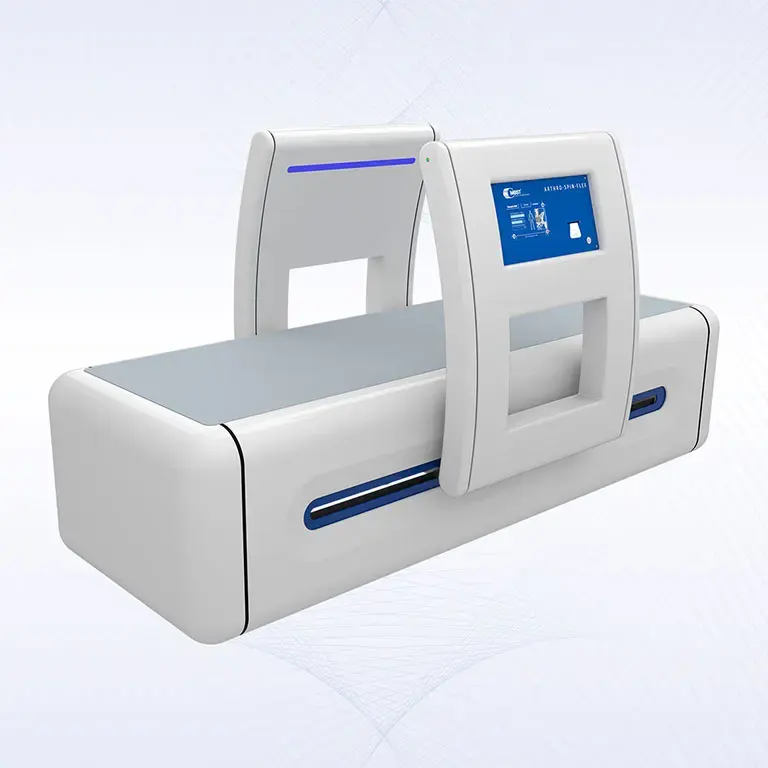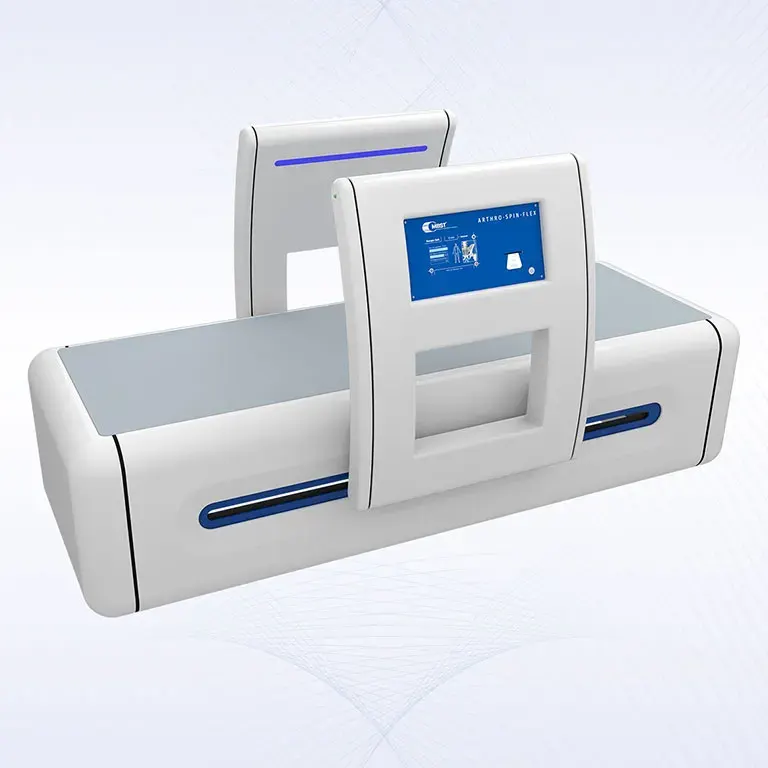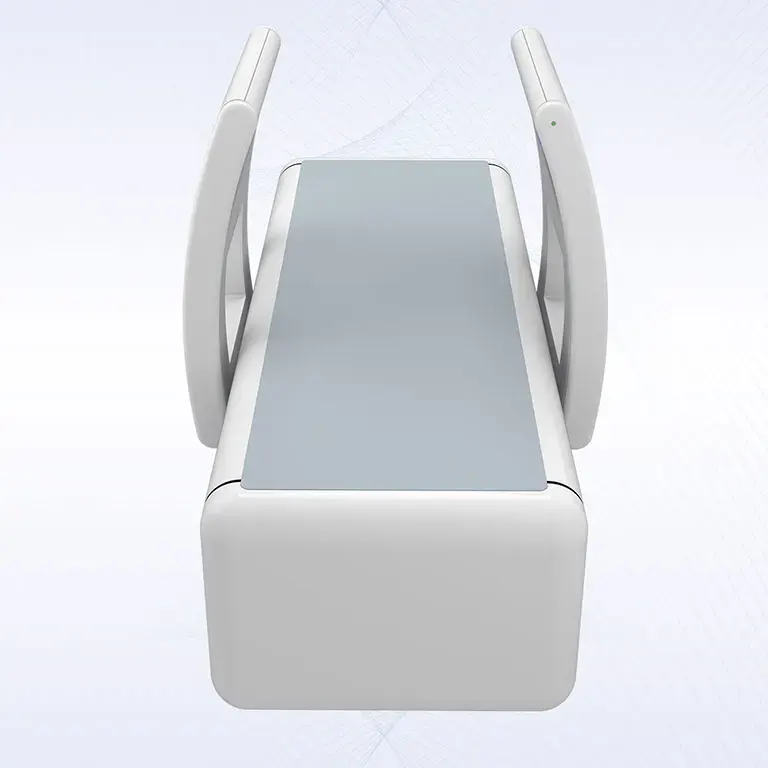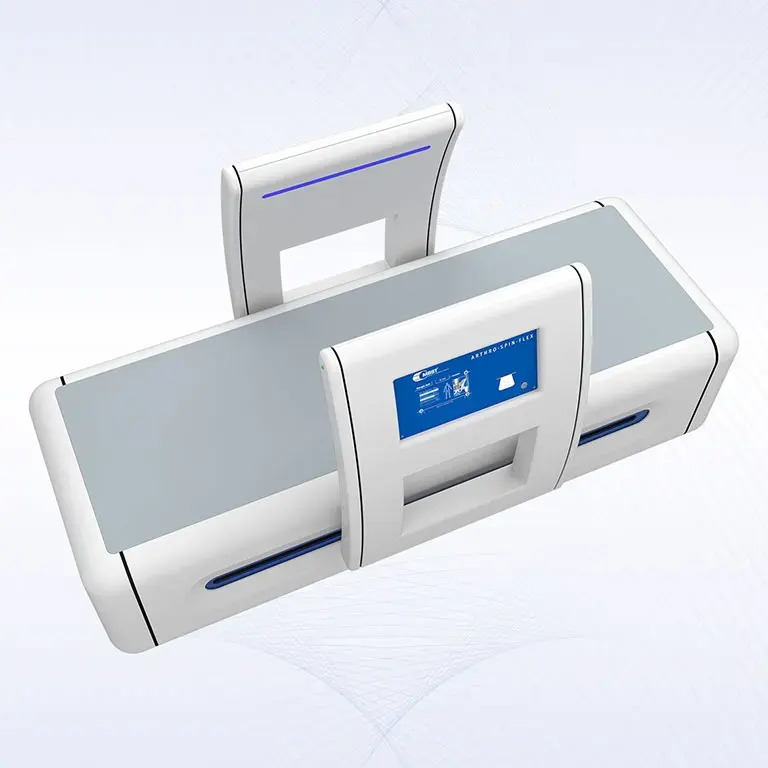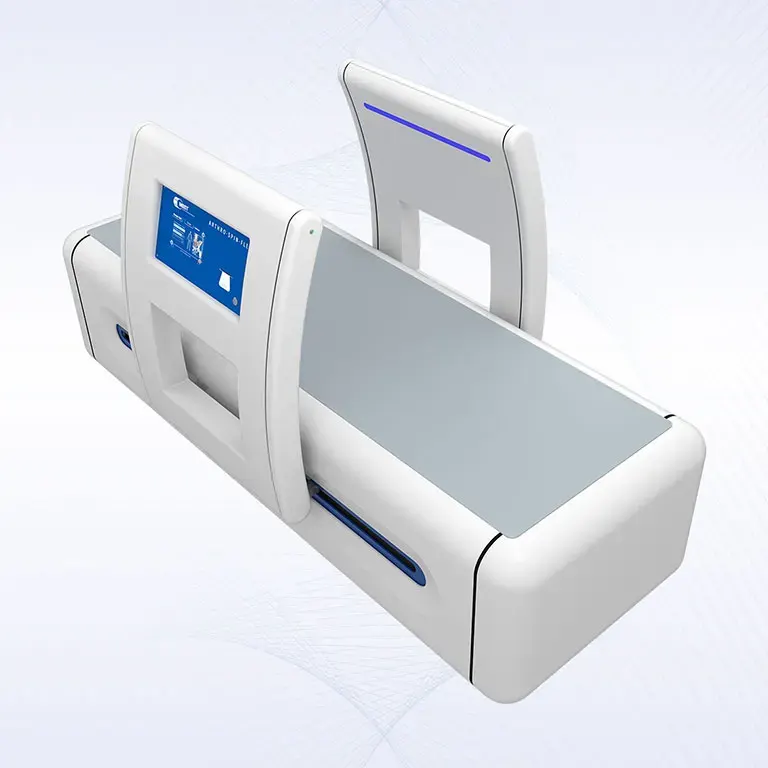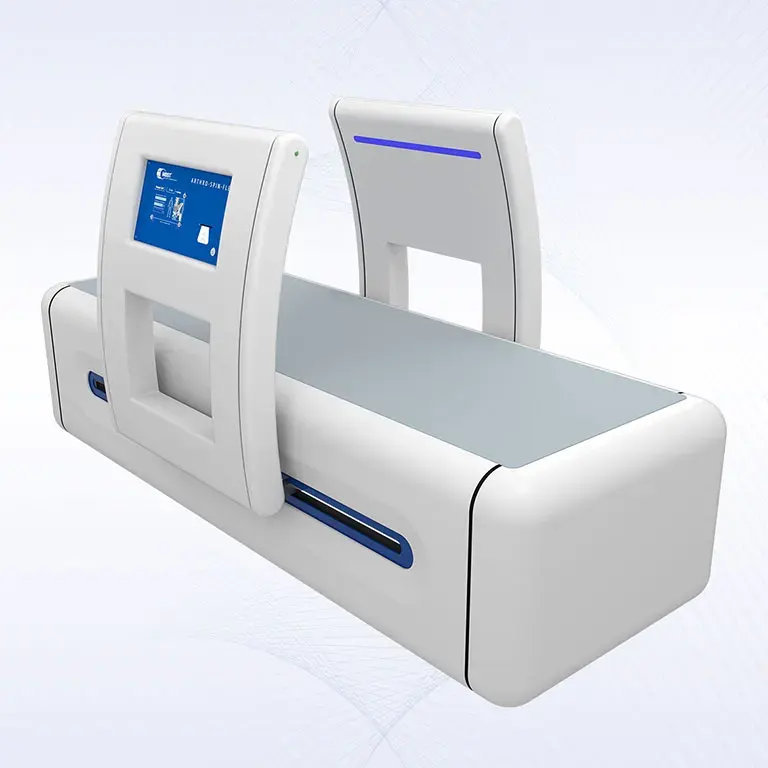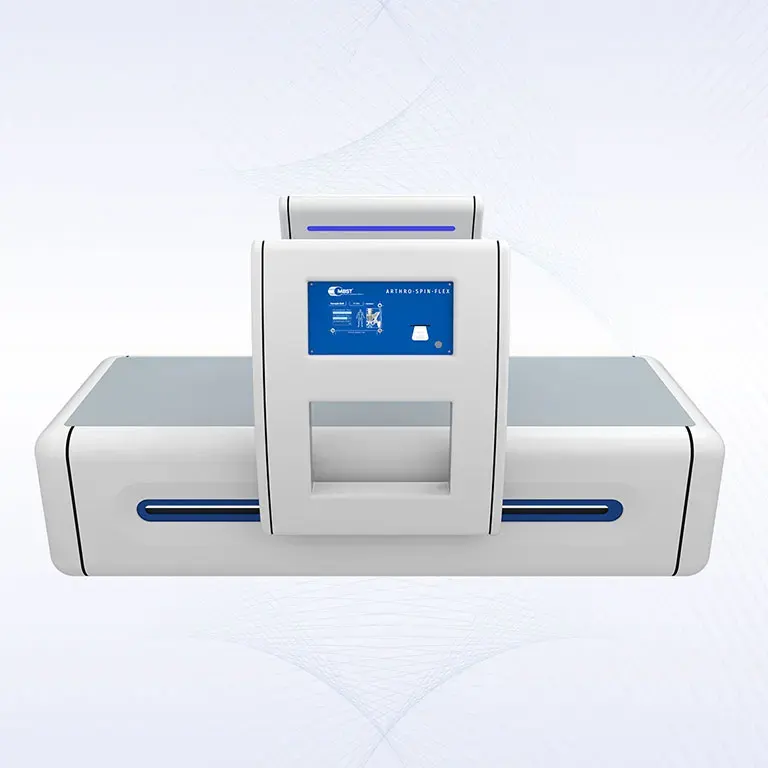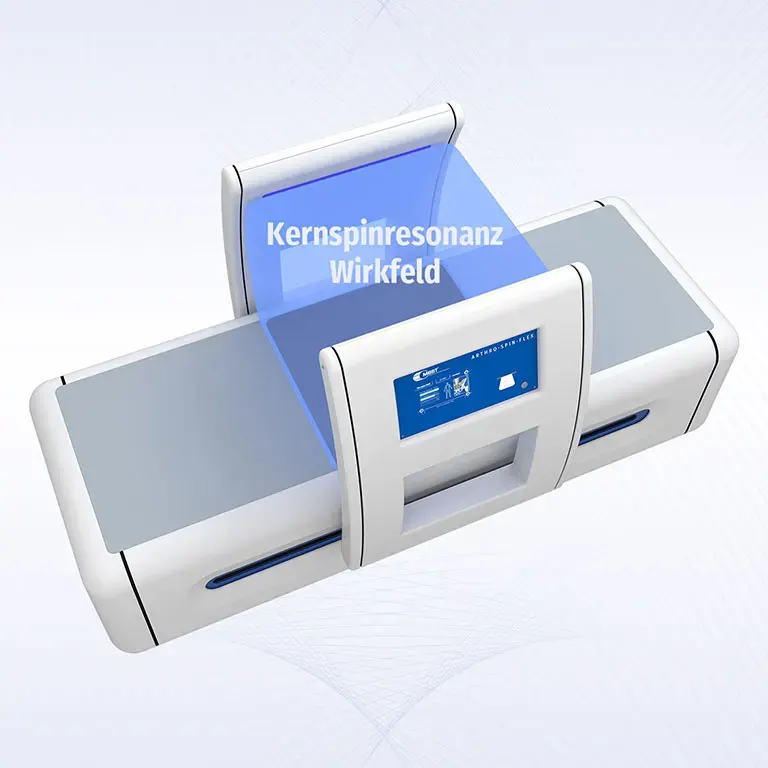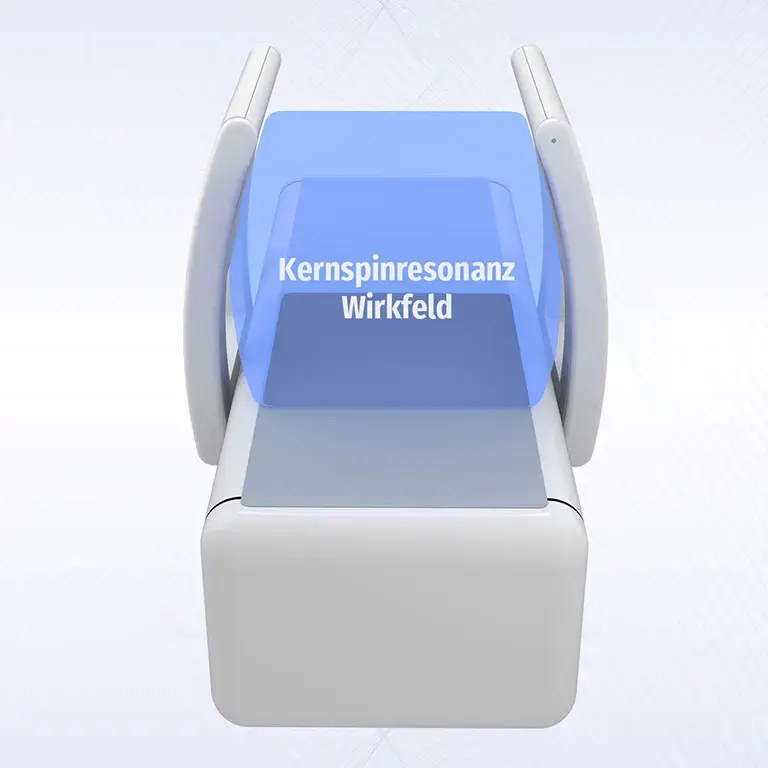 ARTHRO·SPIN·FLEX
MBST magnetic resonance treatment couch
---
ARTHRO·SPIN·FLEX offers a lot of free space to the patients with its open construction and the large treatment field with a volume of approx. 150 l. Treatment of obese or claustrophobic patients is possible without any problems. The easy to use postitioning system allows a flexible access and a comfortable treatment of physically handicapped patients. ARTHRO·SPIN·FLEX takes up approximately the same space as a treatment couch and thus fits even into smaller rooms. Its surfaces have no corners or sharp edges, are resistant to impacts, scratches and abrasions and easy to clean and to disinfect.
The patented medical technology of the MBST therapy device complies with current EU norms and can be used for all age groups.
The effect of magnetic resonance on the circadian cell clocks, which were identified by chronobiologists (Nobel Prize for Medicine 2017) as the cause of many diseases, is also particularly noteworthy in ARTHRO·SPIN·FLEX. New research findings show that MBST technology can actively influence the inner clockwork of cells. In this way, it can practically achieve a new adjustment of the natural clock generator of our body cells. The aim is to reprogram these clocks in order to enable smooth running again. New technological developments based on these findings are filed for patent application. They show the uniqueness of MBST magnetic resonance therapy.
---
The most important new developments and advantages of ARTHRO·SPIN·FLEX at a glance:
DUAL · MAGNETIC · RESONANCE · SYSTEM
The applicators generate an optimal magnetic resonance field of very high treatment quality.
FLEXSLIDE · ERGONOMIC · POSITIONING
The sliding applicator system facilitates patient entry and patient positioning.
VACUUM · ENCAPSULATED · FLAT · DRIVE · COILS
The vacuum-sealed coil system in Helmholtz configuration generates stable magnetic resonance treatment fields and an alternating magnetic field with minimal scatter.
MRQ · MAGNETIC RESONANCE QUALITY MONITORING SYSTEM
The module controls and regulates strength and quality of the magnetic resonance field during the therapy session to guarantee optimum treatment conditions.
AFP · CONTROL
The patented Adiabatic-Fast-Passage control system allows generating magnetic resonance conditions even at low magnetic field strengths.
HIGH-EFFICIENCY · CPU
The powerful CPU with a ceramic resonator is responsible for adapting various synchronous and asynchronous protocols and controlling the PWM controller unit. This enables the necessary precise clock supply in order to be able to execute the optimized MBST therapy sequences in the best chronological order.
PWM · CONTROLLER · UNIT · PWM
PWM stands for pulse width modulation and is used, among other things, to control, monitor and readjust the magnetic resonance treatment field.
SPIN · CALIBRATION · UNIT
The control modules enable an exact adjustment resp. calibration of the therapy device.
CIRCADIAN · CLOCK · DEVICE
Allows parameterization of the magnetic spin resonances for the circadian clock of the respective cell type.
EVOCONTOUR · DESIGN
Innovative ergonomic design concept with flowing lines. The lying surface with fine calf leather grain and a subtle matt-gloss finish provides perfect lying comfort and pleasant feel.
| | |
| --- | --- |
| Max. patient weight: | 180 kg |
| Treatment field: | approx. 150 l |
| Construction: | open therapy device |
---
Extract of the list of possible indications that have already been treated successfully with MBST magnetic resonance therapy:
Ahlbaeck's disease, baker's cyst, bone bruise, bone marrow edema syndrome, bursitis, calcerous tendinitis, chondromalacia patellae, CRPS, femoroacetabular impingement, fractures with and without joint involvement, Hoffa-Kastert syndrome, impingement, jumper's knee, labrum lesion, lumbago, lumbar radiculopathy, meniscal lesion, microfractures, Osgood-Schlatter-disease, osteoarthritis (coxarthrosis, facet joint arthrosis, gonarthrosis, omarthrosis, osteoarthritis of the sacroiliac joint, polyarthrosis, posttraumatic arthrosis, spondylarthrosis), osteochondritis dissecans, osteochondrosis, osteonecrosis, osteopenia, osteoporosis, partial ruptures of ligaments, muscles, tendons, periostitis, Perthes-Legg-Calvé disease, postsurgical (after arthroscopy, chondrocyte transplantation, joint replacement or osteotomy), prosthesis loosening, pseudarthrosis, spinal disc protrusion, spinal stenosis, spondylolisthesis, spondylolysis, spondylosis, stress fracture, tendinitis, tendinopathy, whiplash injury, wound healing complications
---
All technical data contained in this publication is for product information purposes only and not legally binding. In case of further development of products, the older versions will become invalid. The current technical data will be provided by MedTec Medizintechnik GmbH upon request. Please note that technical data states only average values. All values are generated by tests according to industry standards. The results may vary due to different standard interpretations by different service providers or laboratories. All technical data applies to new products only. Deviations due to production may occur.