PRO·MOBIL · MBST therapy device
The proven PRO·MOBIL therapy device is designed for the gentle and safe treatment of multiple indications around the musculoskeletal system. For example degenerative diseases, disorders of bone metabolism, acute and chronic injuries.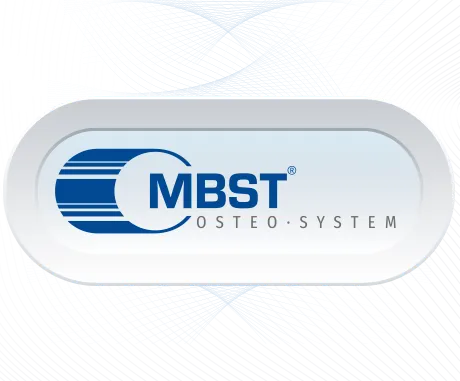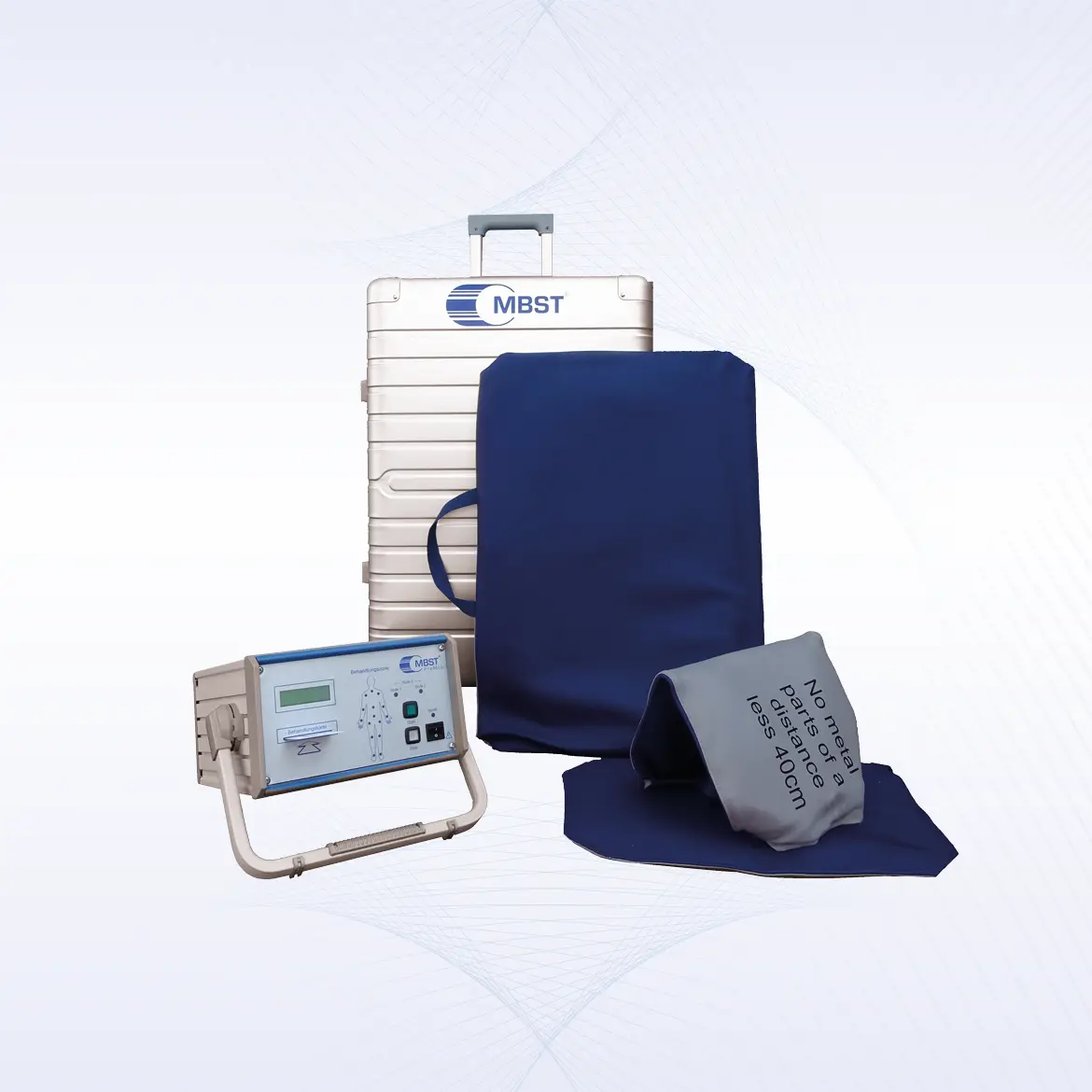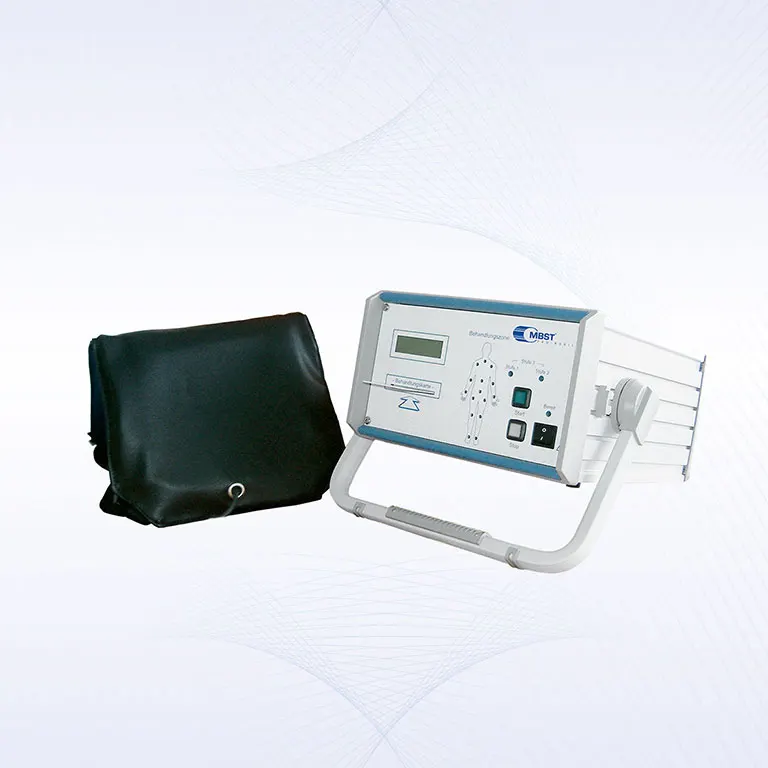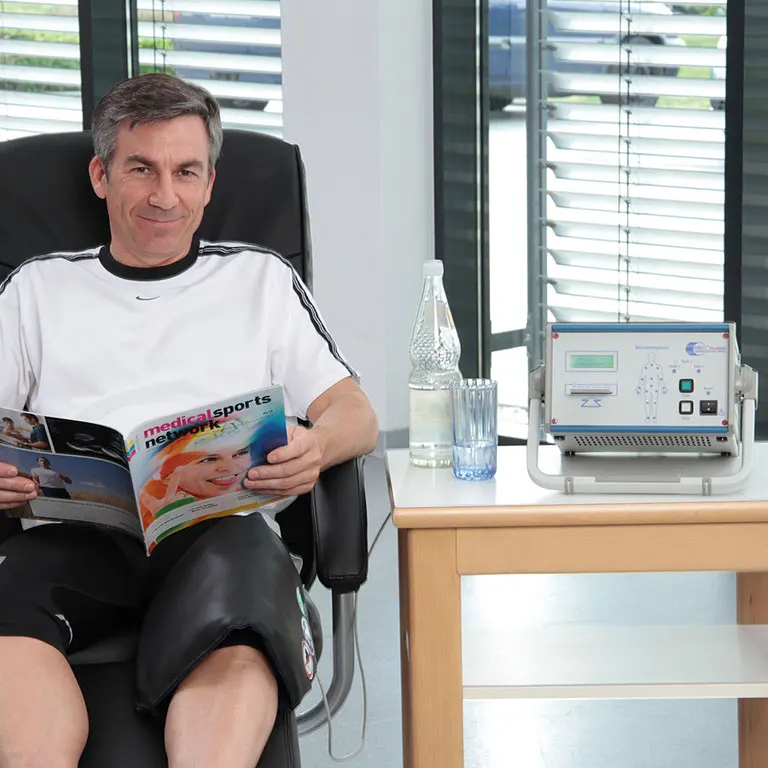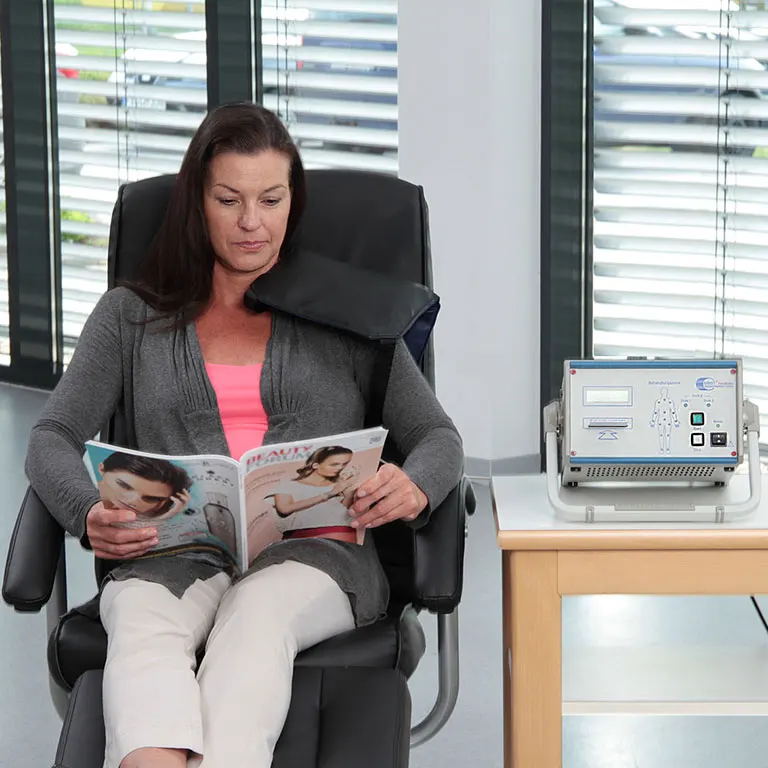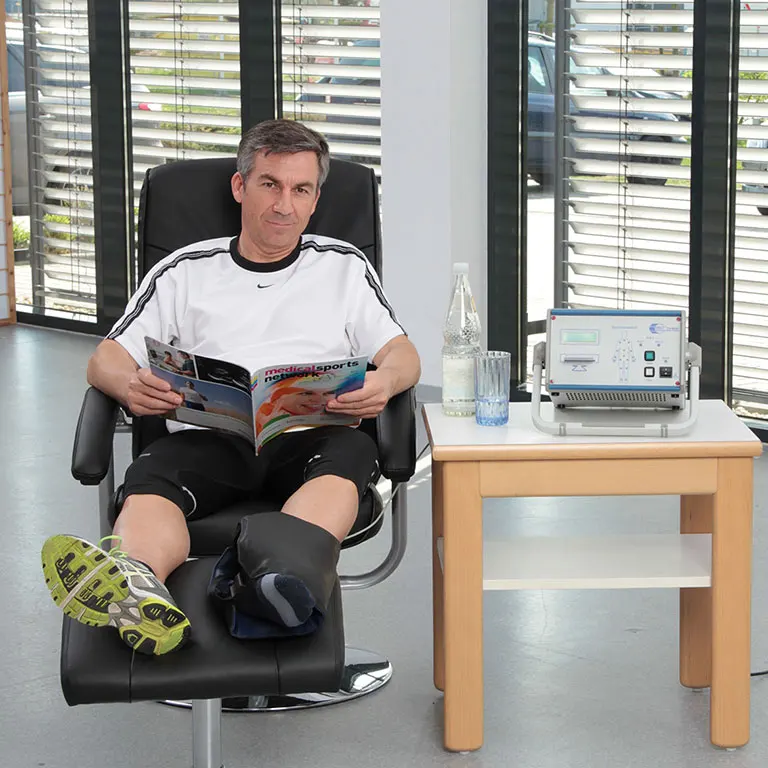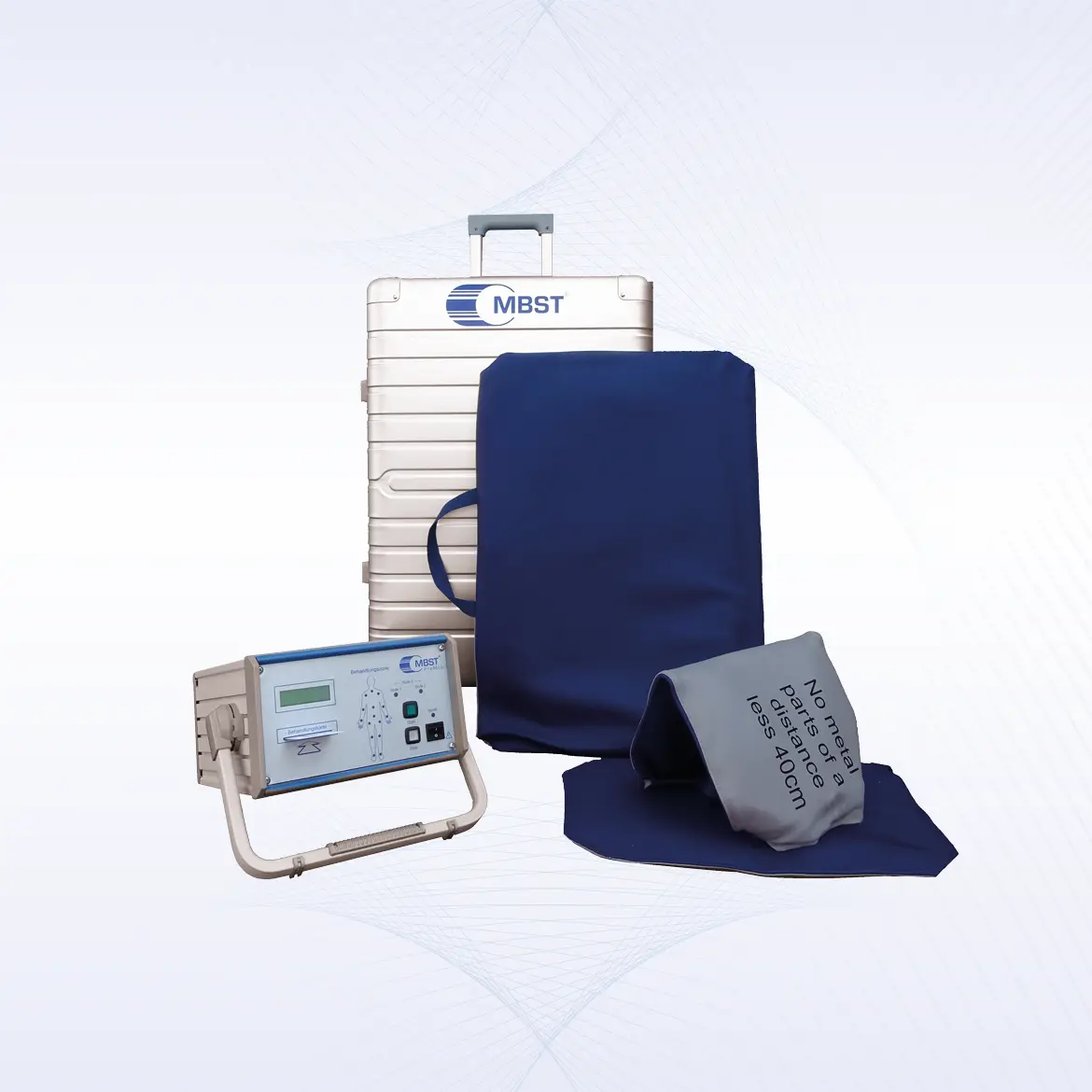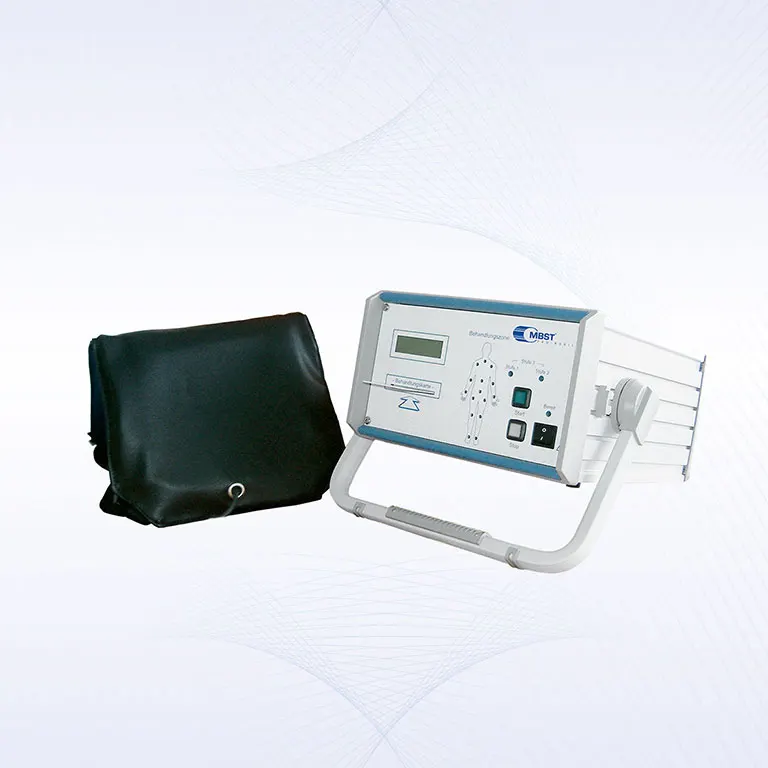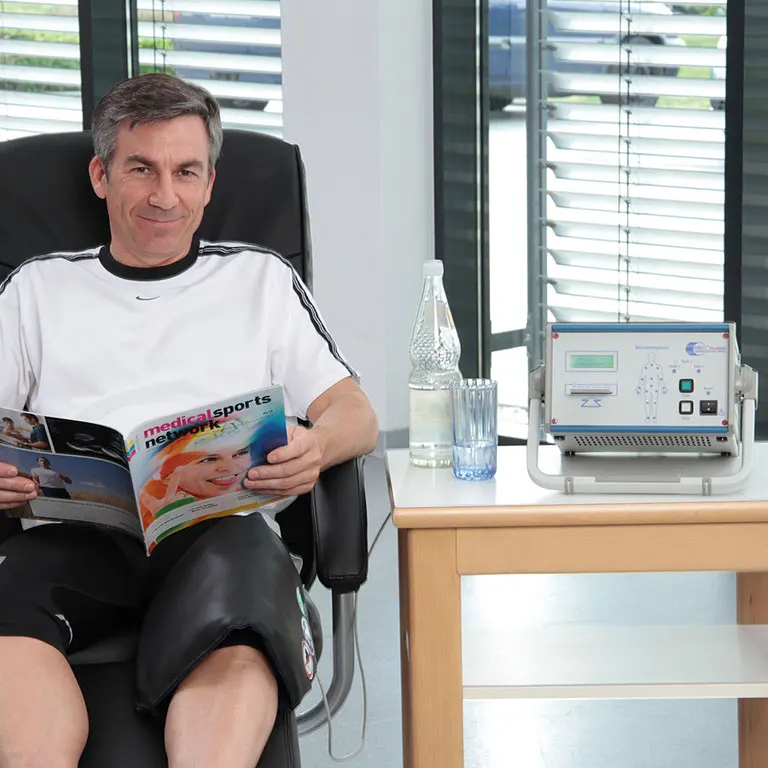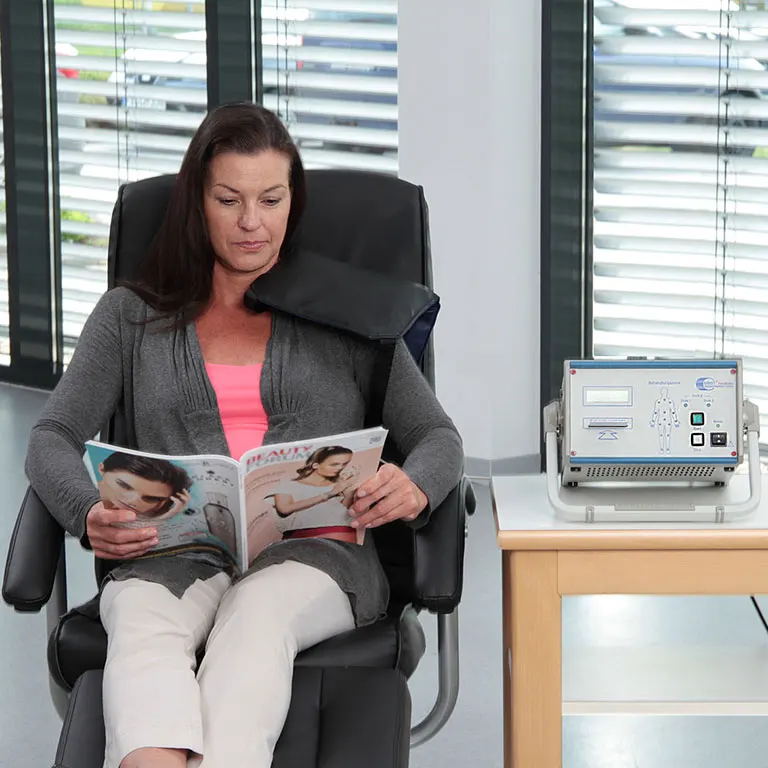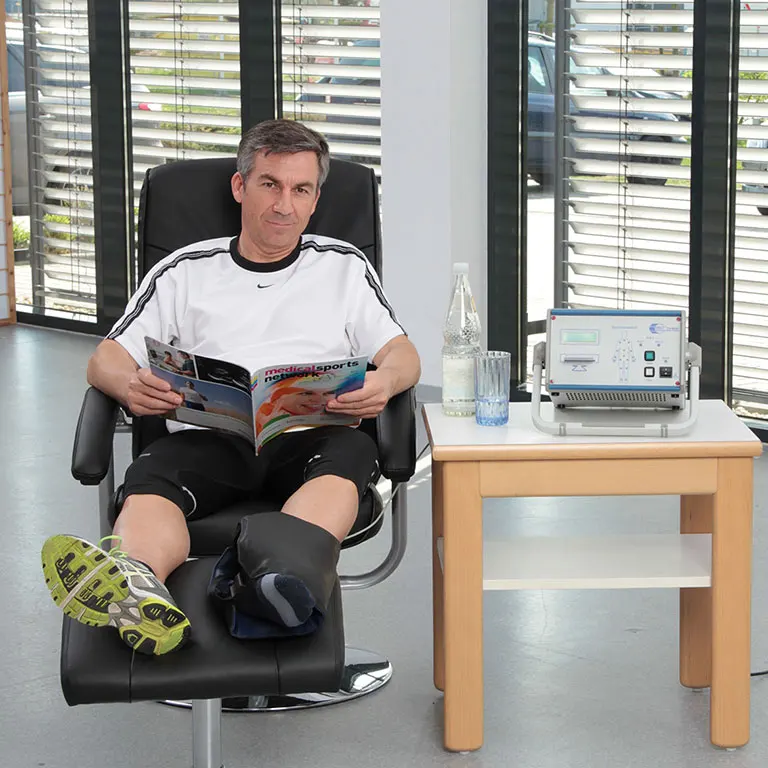 PRO·MOBIL
Mobile MBST magnetic resonance treatment unit
---
With the PRO·MOBIL therapy system it is possible to carry out a prescribed MBST Magnetic Resonance Therapy at nearly every place, at home for example. The mobile control unit and up to two applicators can be stored and transported easily in the rollaway case.
The PRO·MOBIL therapy system allows the treatment of patients of nearly every age and size. The mobile MBST therapy system is also used by many team doctors for the efficient treatment of acute and chronic sports injuries in professional and leisure sports.
The patented medical technology of the MBST therapy device complies with current EU norms and can be used for all age groups.
---
The most important advantages of PRO·MOBIL at a glance:
Proven over many years

Mobile therapy device allows treatment at home

Easy transport

| | |
| --- | --- |
| Weight in rollaway case: | 11 kg |
| Treatment field: | approx. 2 l |
| Construction: | Mobile therapy device |
---
Extract of the list of possible indications that have already been treated successfully with MBST magnetic resonance therapy:
Achillodynia, Ahlbaeck's disease, baker's cyst, bone bruise, bone marrow edema syndrome, bursitis, calcaneal spur, calcerous tendinitis, carpal tunnel syndrome, chondromalacia patellae, CRPS, femoroacetabular impingement, fractures with and without joint involvement, Hagelund's deformity, hallux rigidus, hallux valgus (postsurgical), Hegemann's disease, Hoffa-Kastert syndrome, impingement, Iselin's disease, jumper's knee, Kienbock's disease, Kohler's disease I and II, labrum lesion, lateral epicondylitis, lumbago, lumbar radiculopathy, medial epicondylitis, meniscal lesion, microfractures, Osgood-Schlatter-disease, osteoarthritis (Bouchard nodes, coxarthrosis, facet joint arthrosis, gonarthrosis, Heberden nodes, omarthrosis, osteoarthritis of the elbow, osteoarthritis of first carpometacarpal joint, osteoarthritis of the sacroiliac joint, polyarthrosis, posttraumatic arthrosis, rhizarthritis, spondylarthrosis), osteochondritis dissecans, osteochondrosis, osteonecrosis, osteopenia, osteoporosis, Panner disease, partial ruptures of ligaments, muscles, tendons, periostitis, Perthes-Legg-Calvé disease, plantar fasciitis, Preiser's disease, prosthesis loosening, pseudarthrosis, shin splints, spinal disc protrusion, spinal stenosis, spondylolisthesis, spondylolysis, spondylosis, stress fracture, tendinitis, tendinopathy, whiplash injury
---
All technical data contained in this publication is for product information purposes only and not legally binding. In case of further development of products, the older versions will become invalid. The current technical data will be provided by MedTec Medizintechnik GmbH upon request. Please note that technical data states only average values. All values are generated by tests according to industry standards. The results may vary due to different standard interpretations by different service providers or laboratories. All technical data applies to new products only. Deviations due to production may occur.