OSTEO·SYSTEM · MBST therapy device
OSTEO·SYSTEM stands for convincing medical technology. The proven OSTEO·SYSTEM is a whole-body therapy system for the reliable, gentle and safe treatment of osseous structures, e. g. osteopenia, osteoporosis and bone metabolism disorders.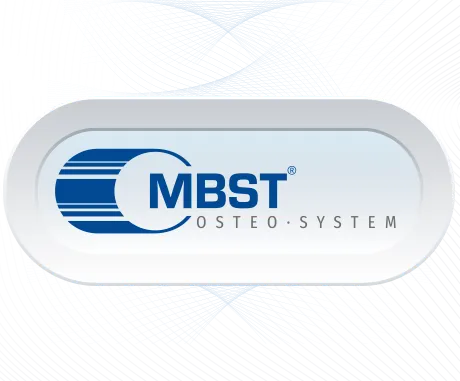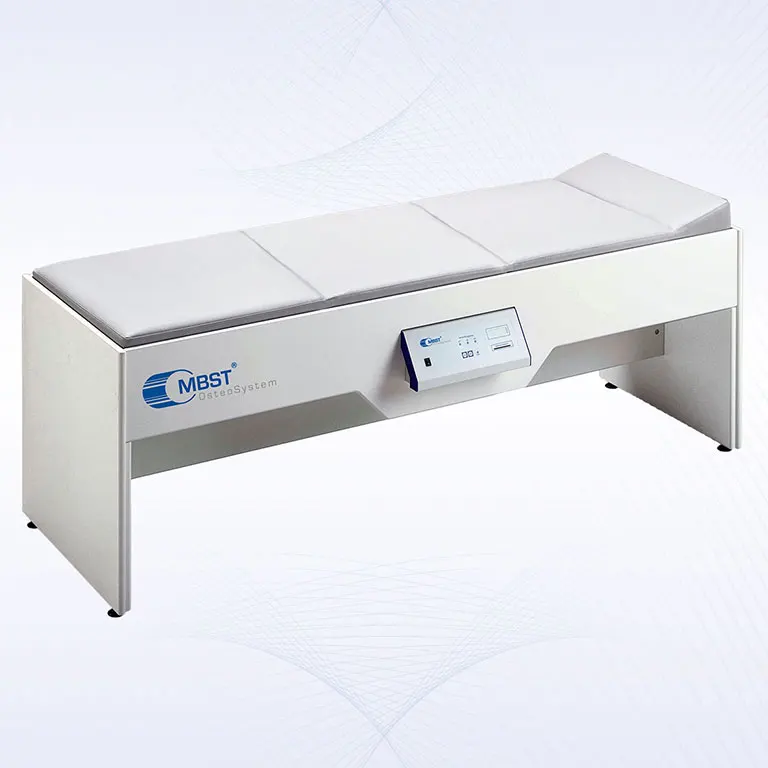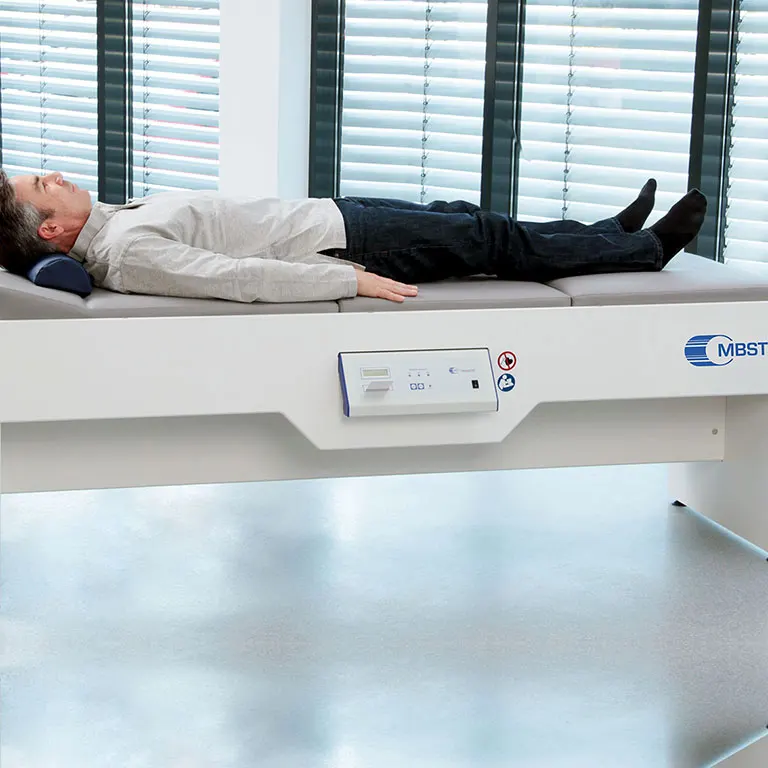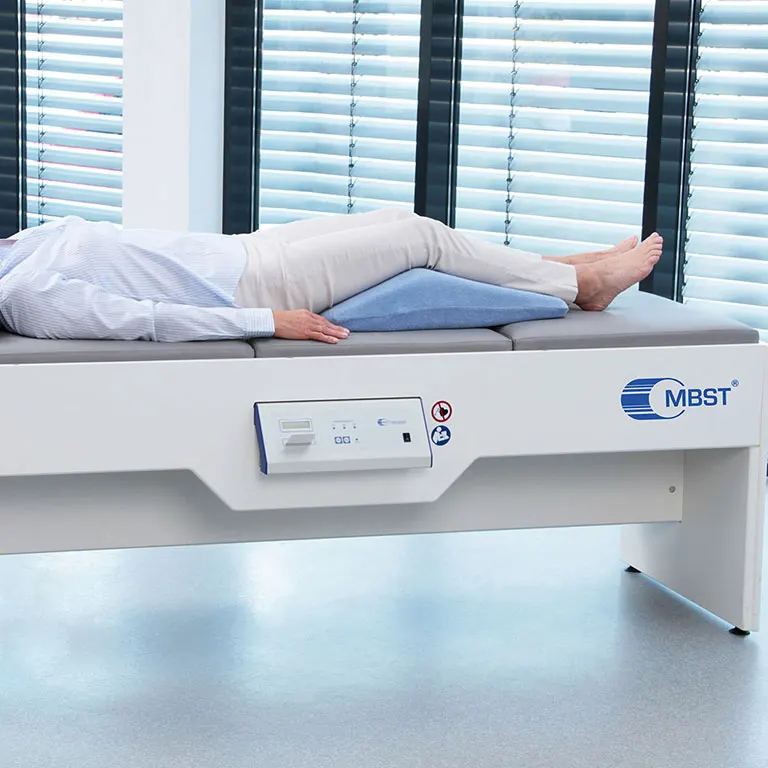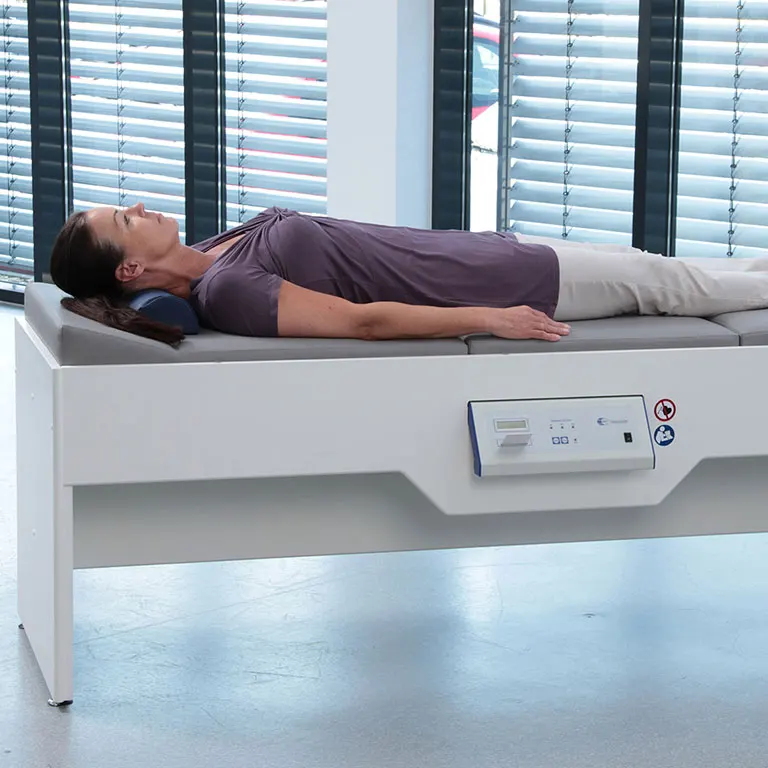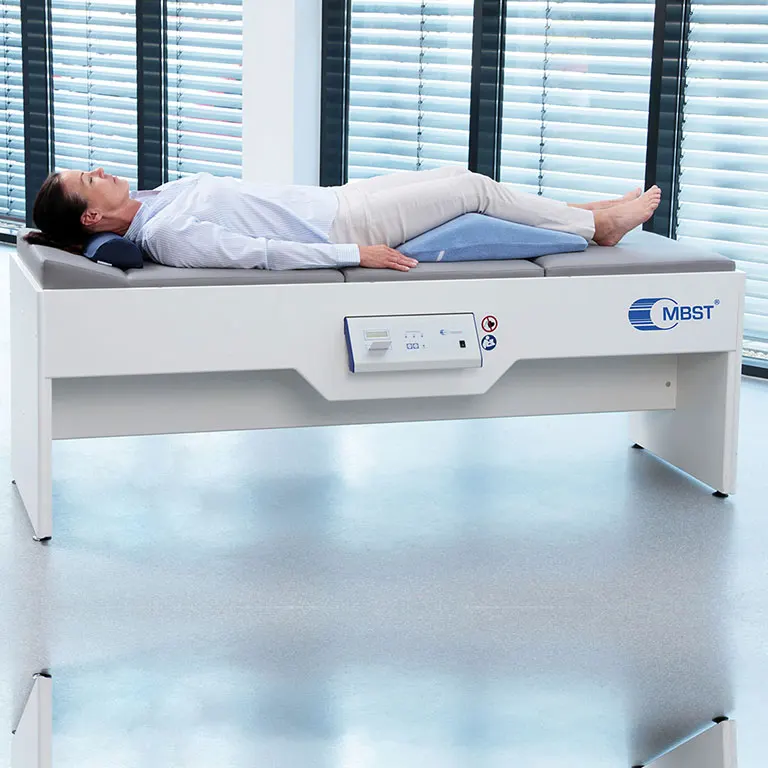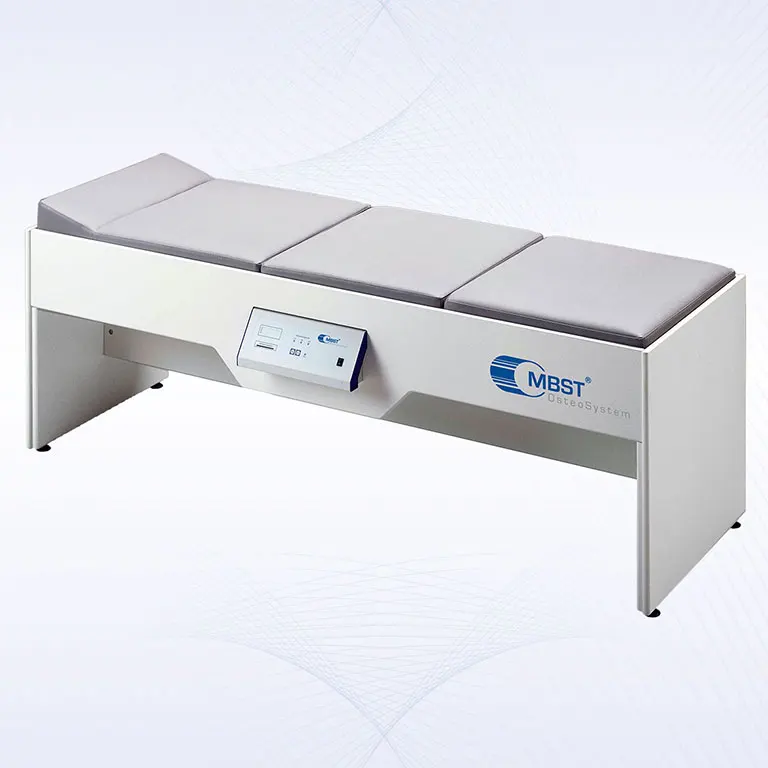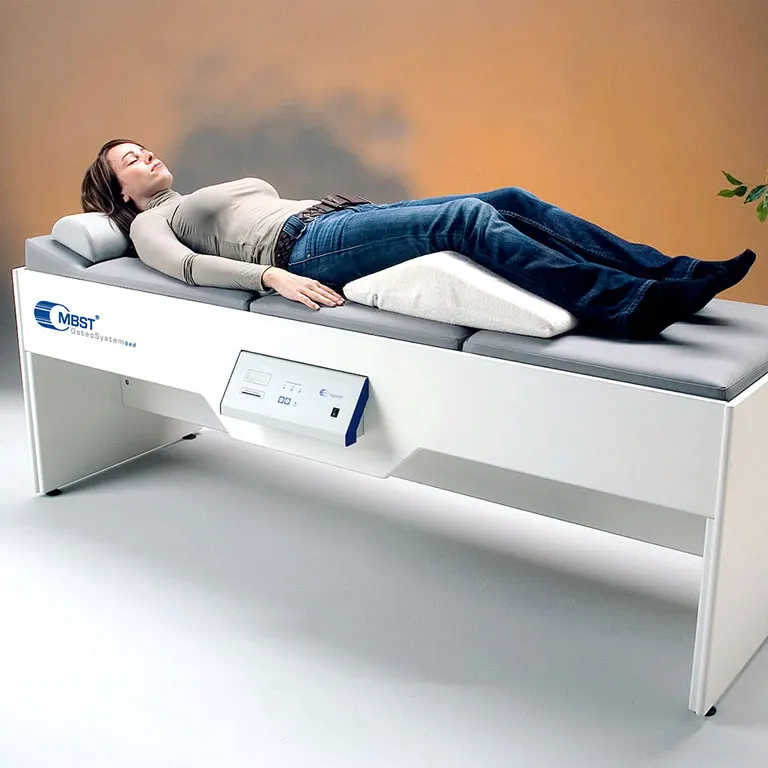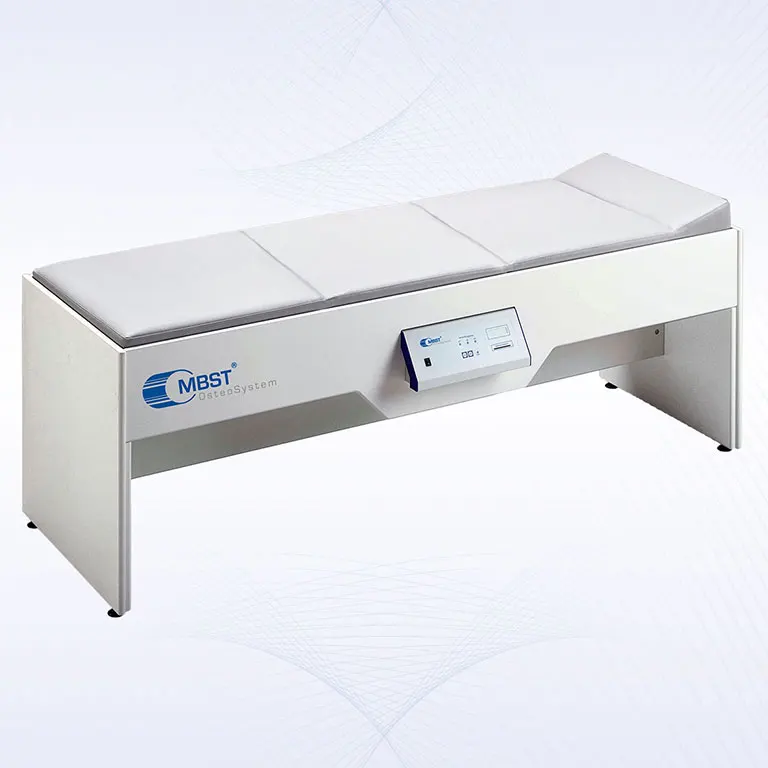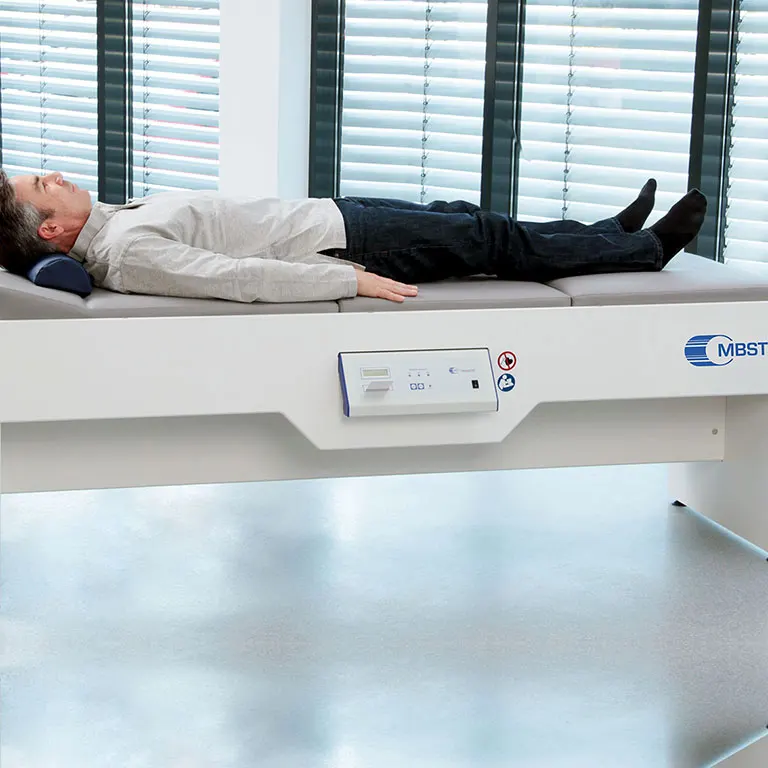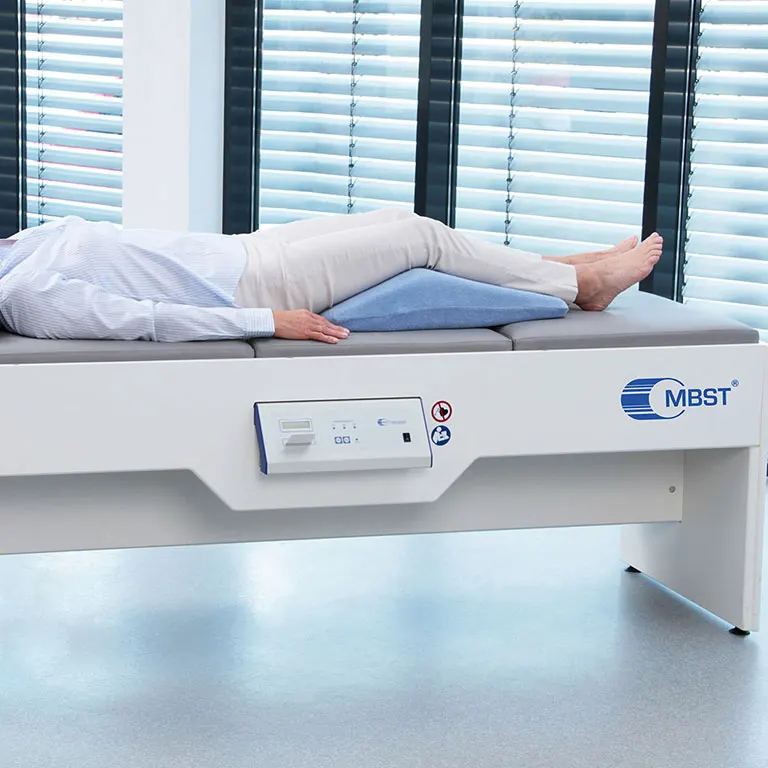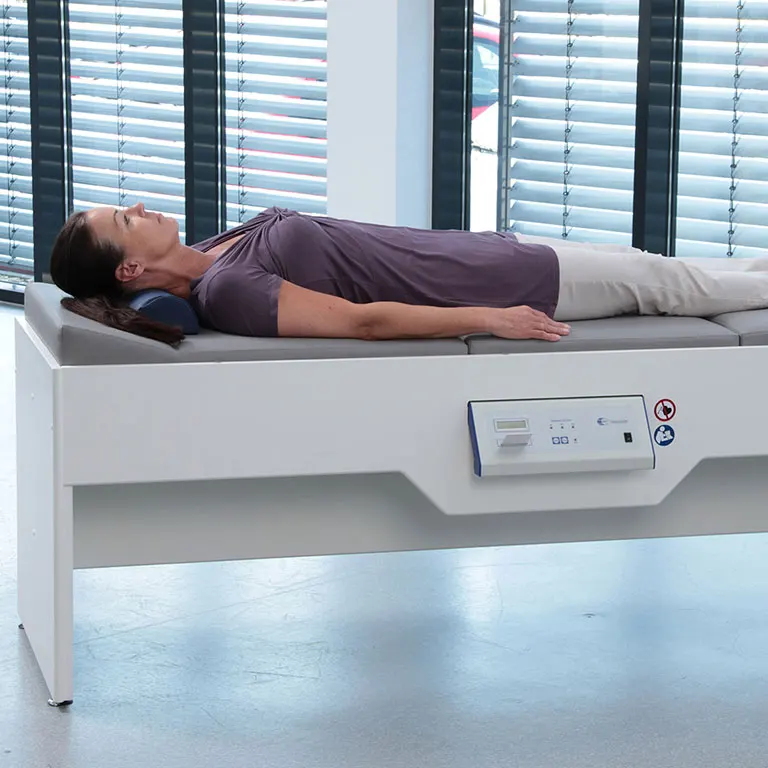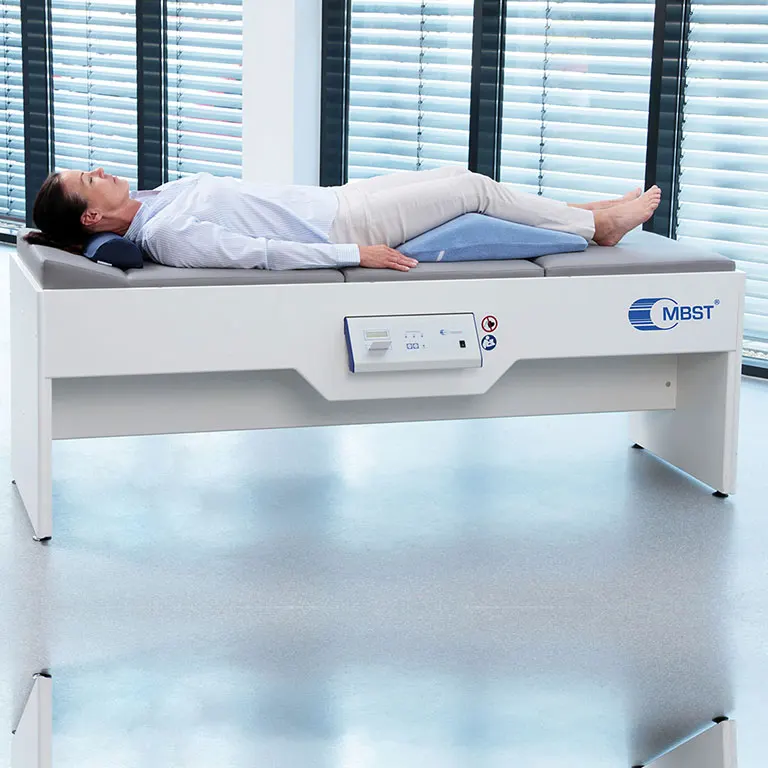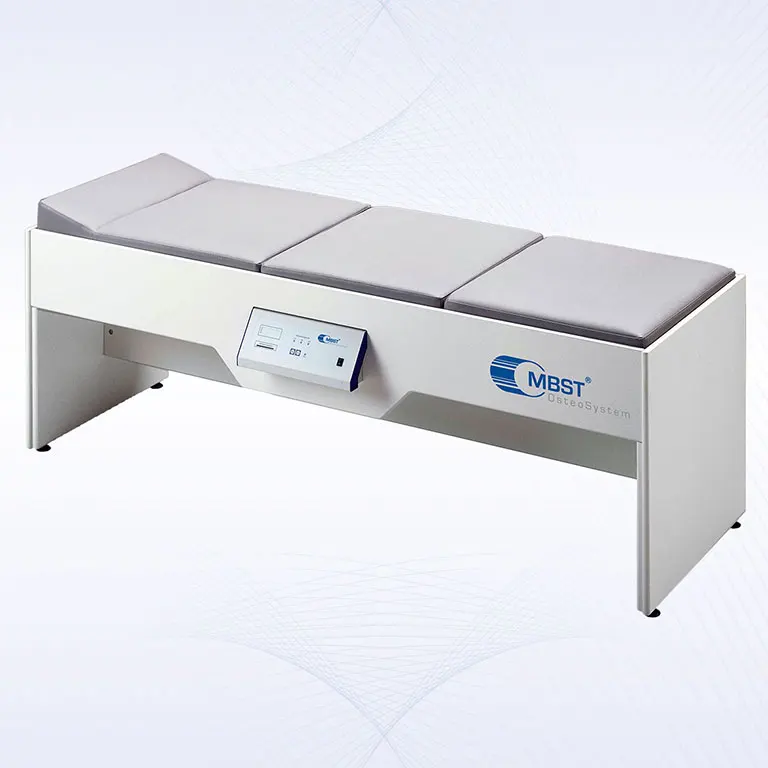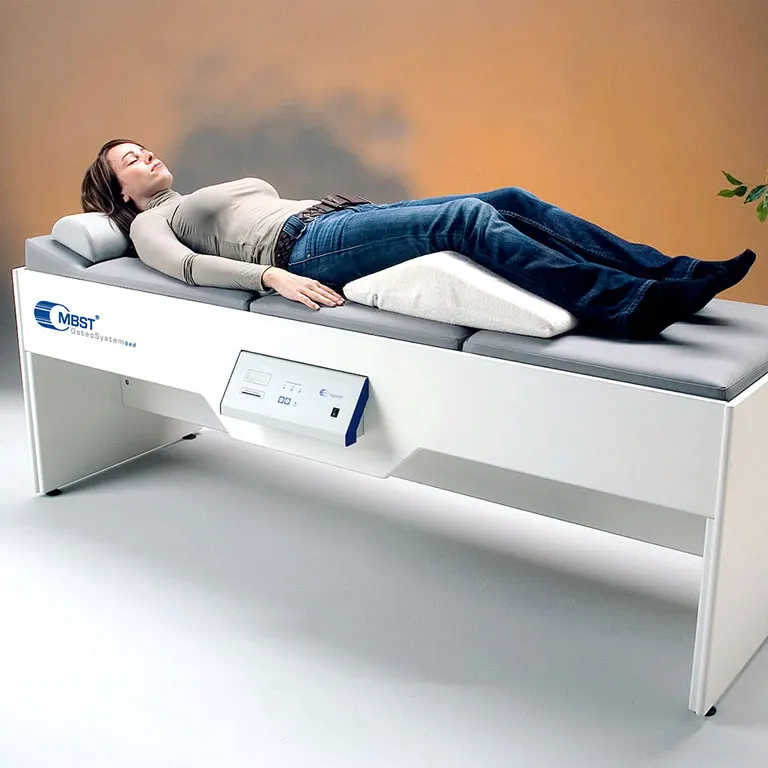 OSTEO·SYSTEM
MBST magnetic resonance whole-body treatment system
---
Diseases of the osseous structures often concern the entire skeletal system. To treat these indications effectively, the therapeutically usable treatment area has to be expanded to include the whole body. The MBST OSTEO·SYSTEM has been developed especially for these requirements. The magnetic resonance applicators in the therapy device build up the treatment area from the lying surface to up to 35 cm.
The patented medical technology of the MBST therapy device complies with current EU norms and can be used for all age groups.
---
The most important advantages of OSTEO·SYSTEM at a glance:
Proven over many years

For whole-body treatment of osseous structures
Open therapy device

Only needs as much space as a usual treatment couch

| | |
| --- | --- |
| Max. patient weight: | 180 kg |
| Treatment field: | approx. 35 cm height |
| Construction: | open therapy device |
---
Extract of the list of possible indications that have already been treated successfully with MBST magnetic resonance therapy:
Drug-induced osteoporosis, inactivity osteoporosis, juvenile idiopathic osteoporosis, juvenile osteoporosis, kyphosis, osteopenia, osteoporosis, postmenopausal osteoporosis, steroid-induced osteoporosis
---
All technical data contained in this publication is for product information purposes only and not legally binding. In case of further development of products, the older versions will become invalid. The current technical data will be provided by MedTec Medizintechnik GmbH upon request. Please note that technical data states only average values. All values are generated by tests according to industry standards. The results may vary due to different standard interpretations by different service providers or laboratories. All technical data applies to new products only. Deviations due to production may occur.